The Gadget Flow story: How we got 10,000 customers and over 500M visitors
For those of you who have never heard of Gadget Flow, it's the original product discovery platform for staying up to date with the latest tech, gear, and most incredible crowdfunding campaigns. In this blog post, we'll describe how, in the middle of the economic crisis and by using no capital, the founders managed to scale their company and generate more than 500,000,000 visits, hire over 28 people, obtain 10,000+ customers, and work with brands like HP, Polaroid, eBay, Amazon, and Sony.
The Gadget Flow story started in an apartment in 2012, not in a garage like many start-ups stories do. Three friends, all aged 21, were working on a design inspiration blog and curating content for designers and artists. They were publishing new content almost every day, and the blog was generating a few thousand dollars every month just from sponsored posts and banner advertising. It was a way for them to stay creative, and it also brought in some revenue.
Early days
Evan Varsamis, Cassie Ousta, and Mike Chliounakis met in BCA college in 2009 in Athens, Greece where Mike was studying marketing while Cassie and Evan majored in shipping and finance. They were meeting after class almost every day to work on their blog, write new content, and find potential advertisers. While searching online for fancy products for a roundup feature on the blog, they were having difficulties finding unique content. And, with that, they started a brainstorming session to figure out a better way to discover quality products online. A couple of days later, on August 15, 2012, Gadget Flow was born.
Evan, Cassie, and Mike started by developing a simple website; they purchased a theme from ThemeForest as well as shared hosting and had a domain name with GoDaddy. Within a few hours, everything was in place, and the hustle for new content began. The idea of Gadget Flow was, and still is, to simplify online product exploration by introducing fresh, new content daily. Within two days, they discovered and published 150+ products from third parties plus Amazon and Etsy. Each product page consisted of high-quality photos, a title, and a brief product description. Each page was also finalized with a "Buy Now" button that took the visitor directly to the seller's website. After a few days, they created their Facebook Fan Page, newsletter list, and Google Analytics account.
Early success
Gaining momentum in just a week, they successfully published nearly 300 products on their website. All the while, they realized that they were able to organically generate more than 10,000 visits to their product pages. Evan started to work on a couple of growth hacking techniques and cross-promotion with other websites and Facebook fan pages (back in 2012, the organic reach of Facebook Fan Pages was more than 10%). Within a couple of months, the website generated an incredible 100,000 visits. People loved being able to discover new curated products daily, and readers shared the website so others could do the same. The Gadget Flow team started doing some affiliation with Amazon, and they added banner ads via buysellads.com and Google AdSense, all of which produced a four-figure revenue after just three months of going live.
The media agency 
They were spending a couple of hours every day generating content for Gadget Flow. Evan and Cassie were also working part-time for a shipping company to get some experience from the corporate world. In early 2013, the team launched a media agency to assist companies with their digital advertising goals, web development needs, and social media strategies. Mike was Head of Operations and managing the majority of the agency's customers.
After hiring their first developer, John Antoniou, in mid-2013, they decided to start working on a website redesign. Plus, they launched an app for iOS. A few months later, they launched Gadget Flow 1.1 complete with a redesigned, custom UI that people loved. The new design increased time on site by 60%, page views per user by 200%, and revenue by 140%. Realizing the potential, this site had become more than just a hobby for the team, and it needed more attention. After just a year, they closed the media agency and started to work full-time on Gadget Flow.
Hiring the right people
Come early 2014, the team had been trying to cope with the website's demanding tasks. To keep up with their growth, they spent weeks looking for the right people and hired their editor as well as a couple of blog authors to help them generate content faster. Next, they added an iOS developer and an Android developer to the team. According to Evan, "with a startup, cash is king, and, therefore, you have to be careful about who you hire and why you are hiring them".
He continues to say that they always hired a new team member when they were "at the edge of a burn-out. We wanted to be sure that we need one more member and weren't just wasting our money". They applied this method to every single one of their hires, and today their team consists of over 28 people from the United States, United Kingdom, Canada, France, and Greece. Evan, currently the CEO, always wants to be on top of things and stay involved. He was, and still is, the impetus behind the UI and development of future versions, monitoring the operations department, focusing on growth and business development as well as trying to keep the team synchronized on a daily basis.
As he explains, "the key strategy to keep your team close is weekly meetings" with every single team member to talk about their tasks, resolve issues, improve their workflow, and keep them posted about company goals and KPIs."
Growth stage
This engagement with the team extended to the end user, and it certainly paid off. By constantly listening to their users' feedback, the Gadget Flow team exceeded. Feedback enhanced their platform, and they introduced their private and public Wish List feature. Most importantly, this strategy launched sponsorship options for their customers. They began cold calling and cold emailing to acquire new customers to feature their products on the site, which proved profitable. They took their 130% boosted revenue and used it to hire more developers, migrate to better servers, and use premium online services such as Slack, Monday.com, Campaign Monitor, and others.
Entering the crowdfunding world
Then, they focused on the ever-growing crowdfunding industry, using websites such as Kickstarter and Indiegogo, as they fine-tuned their services and platform to be able to promote projects as well. A few months later, the Gadget Flow team managed to feature most of the major crowdfunding projects such as Trunkster, Jamstik, Rapide Lite 3D Printer, and many more. Evan says, "there was a huge opportunity for us, and we grabbed it by the horns. As a startup, you have to adapt".
Other than crowdfunding projects, they have since partnered with eBay, Amazon, and many third-party retailers. This helps to promote their products in front of millions of potential buyers without sacrificing the quality of the platform. According to Cassie, "the tricky part was to increase our revenue by getting more customers advertising their products on our platform but without becoming too sales-y for our users."
Press and media coverage
Their first public mention was from the Greek PCMagazine and the US Version of PCMagazine followed. Hundreds of blogs organically found Gadget Flow and also featured it. The Gadget Flow was mentioned on Mashable, Forbes, Huffington Post, Marie Claire, ABC News, and many national and local newspapers. The Gadget Flow team attended the web summit in 2014 in Dublin, and they were also invited to The Next Web in New York City in November 2015 and November 2016 where they were named "one of the most promising tech startups of 2016″. Evan also pitched The Gadget Flow in an Open Coffee Event in Athens back in 2014.
Still today, they are getting hundreds of notable press mentions from publications such as Forbes, Inc, and others on a yearly basis.
Entrepreneurship at aged 21
Being an entrepreneur at the age of 21 is not easy. It requires determination, planning, high self-esteem, and the will to give up many things. You can't have it both ways. To be ahead of the competition, you simply have to work more and do more than your competitors. The Gadget Flow team has sacrificed many things to be able to run the company, and they accomplished this at a time when the odds were against them: in the middle of the economic crisis. According to Mike, "seeing hundreds of local businesses closing and people protesting for their jobs and rights is quite challenging. We were scared of what was happening in Greece and in the States but were also determined to build our brand". After putting in 18–19 hours a day to get things perfect, we managed to build something that we are passionate about, something we believe in".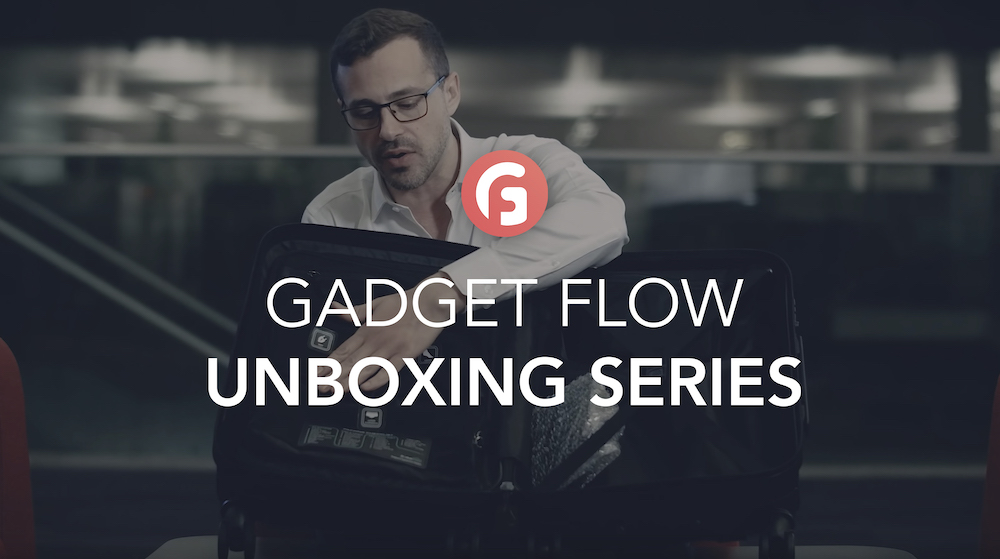 Today
Gadget Flow is self-sustained and growing rapidly on a yearly basis. It continues to strive to become the top destination to find unique, high-quality gifts for friends, family, and personal use. Hundreds of consumer electronic products are released weekly, and Gadget Flow keeps you updated with the best launches. The Gadget Flow core team has traveled to Osaka, Japan in 2018 for their first team retreat. They also recently launched their new Unboxing Series with Jonny Caplan in partnership with the Cory Group.
Since 2018, the growth of Gadget Flow has skyrocketed with new projects and platform features in the development pipeline. One of the biggest highlights of 2020 has been the new department "The Agency". After working with over 10,000 customers, the company was finally ready to take the first step towards becoming a competitive agency in the crowdfunding and eCommerce space. The agency is a dedicated marketing and crowdfunding service for new business owners from their team of experts in the industry. The department tries to combine all of their knowledge, tools, resources and create industry leading solutions for the customers.
Changes since the beginning
Since 2012, they've featured close to 23,000 products and around 250 curated categories for our users. Today, they are aiming to take this online product discovery experience one step further with a revamped blog aka Magazine. The new project in the works involves a better navigation and structural layout for the blog. From the popular daily digests to in-depth product reviews, they constantly aim to make the blog experience better for users. 
Other additional features that have been launched since 2020 are Notify Me, Gadget Flow Watch, and an updated wish list for users. While the Notify Me feature helps users organize their wishlist with a preferred timeline, the Gadget Flow Watch offers more. This encourages video content discovery for those who like to explore products through video commercials. With more platform development features in the pipeline, they want to make the experience even smoother in the coming years. 
Gadget Flow's achievements
Gadget Flow has earned tens of awards such as Marcom, DotCom, participated in conferences such as The Next Web in New York City, CES and the Web Summit in Ireland and Lisbon, and ranked 200 among the top 360 Entrepreneurial companies in the United States in 2017 and 2018. The company has helped thousands of crowdfunding campaigns since 2012 and it's the second largest Indiegogo partner as well as listed on Kickstarter Experts page. It has been featured on live TV on the NBC's Today Show and AMC's News Watch. The iOS app was one of the first in the AppStore back in 2017 that integrated Apple's ARKit to display products in augmented reality. Gadget Flow has launched its own Accountability and Compliance Scheme to add another layer of protection for its users. They also have their own forest through Treenation and they keep contributing on a monthly basis.
Other than awards, their focus has also been on educating new crowdfunding campaign creators on perfecting the crowdfunding campaigns. Founder and CEO Evan Varsamis was featured in Mixergy's "How to make your content site addictive" video interview. He also has an in-depth article by thecrowdfundingformula on the company's success with raising funds for the Voltermann Wallet campaign.
You can stay up to date with Gadget Flow on Google News, Flipboard, Apple News, Feedly, Facebook, Pinterest, Tumblr, and Instagram.
Are you willing to be a part of this venture, too? We are hiring!